The Midwest's Legendary Dip
There's a perfectly good reason the iconic sour cream dip of the northland is called Top The Tater. Or… maybe not. Who knows. Either way, it's super tasty, and that's all that matters.
Savor the Flavors
Real sour cream artfully blended with bold seasonings to delight your taste buds. Explore the mouth-watering flavors of Top The Tater.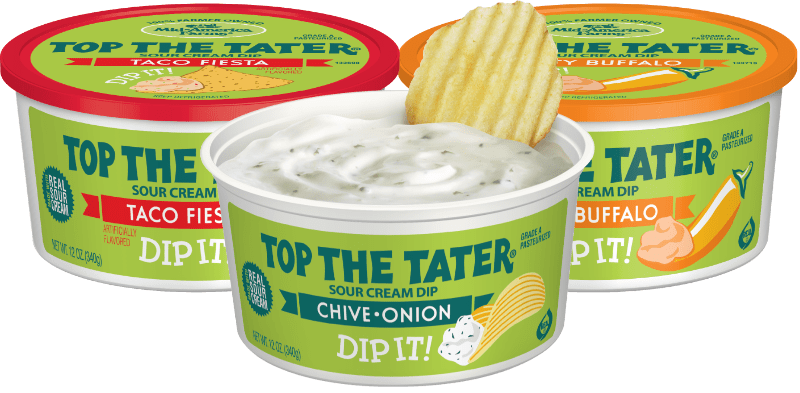 Recipes
Check out some of our favorite crowd-pleasing recipes and make it greater with Top The Tater. Have a recipe of your own you'd like to share? Submit it here!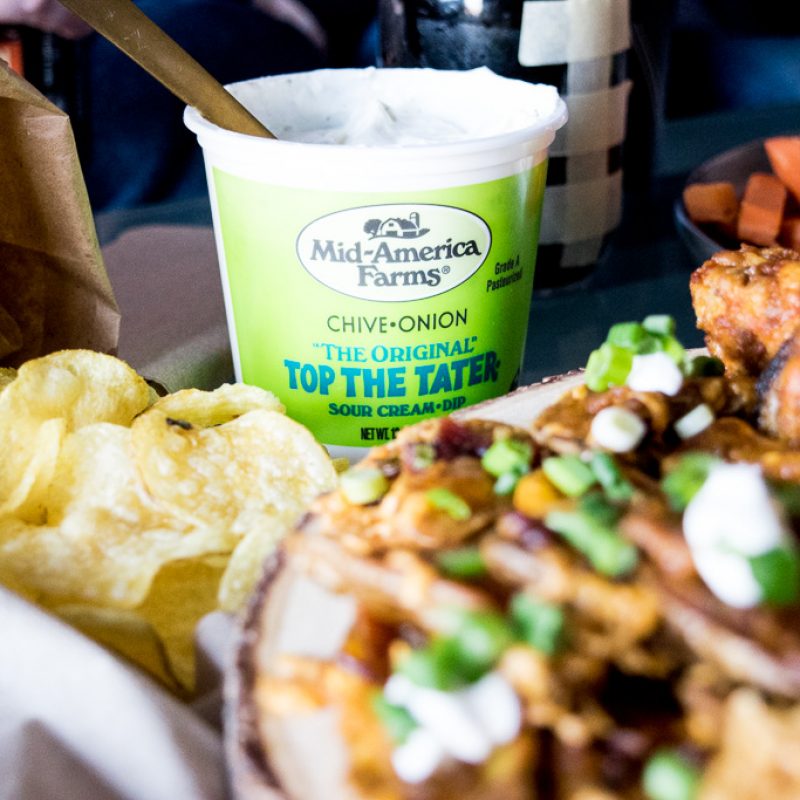 Where to Buy
Find Top The Tater near you (assuming you live in the Upper Midwest). If not, it might be time to move.
Tatergram
See more on Instagram: @TopTheTater
Some say ugly… we say legendary. Top The Tater "Ugly" Christmas Sweaters are back! Time to shop. Link in bio

Top The Tater Cheesy Potatoes are a pan-full of Midwest goodness. Enjoy them with extremely good manners, and an extra helping of "Uff-Da's" this holiday season. Recipe at the link in our bio

How many ways are there to enjoy Top the Tater? You tell us.The first 100 people to submit their creative and delicious way to use Top The Tater in a recipe will get a free hat, to boot! Submissions must be made at the link in our bio or topthetater.com/submit-a-recipe We can't wait to try your recipe out, and if it's good (which it will be because heck, it's got Top the Tater) it might just wind up on ToptheTater.com – talk about bragging rights

There's never been a better time for Top The Tater Squeeze than National Nachos Day on November 6th. Here's your official Save The Date