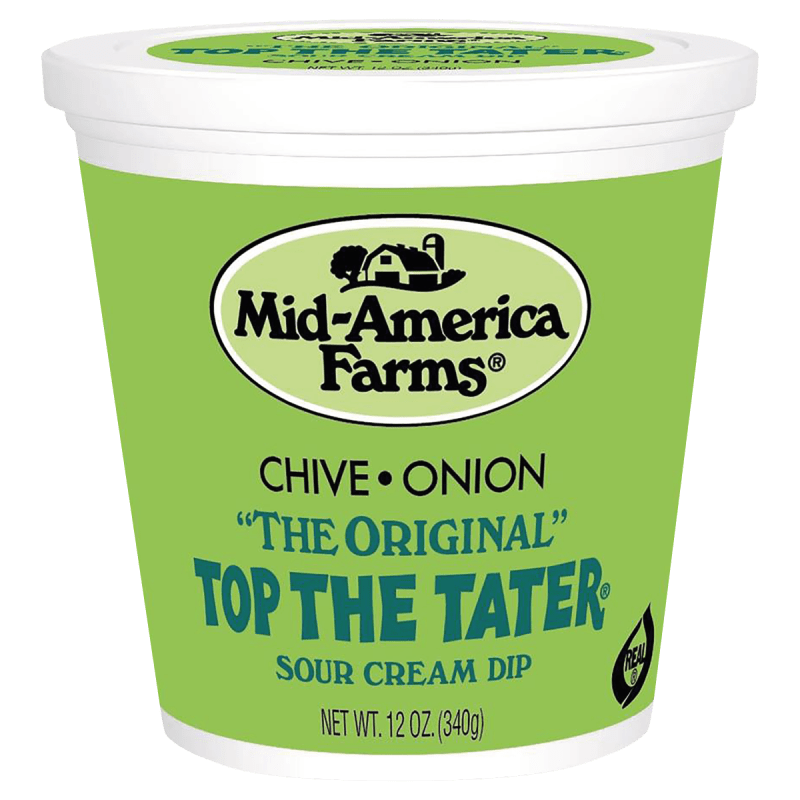 "The Original" Chive Onion
"The Original" Chive Onion, AKA the OG, may have started as the ultimate baked potato topping, but these days most folks just dip in with their favorite chips, pretzels or veggies. Made with fresh sour cream artfully blended with chives, onions and our proprietary blend of seasonings, Top The Tater has been described as a mouthwatering, tub of deliciousness. We tend to agree. Try substituting for regular sour cream in your favorite recipes. Go on, just try it. Savor the flavor of "The Original" Top The Tater. There's nothing else like it.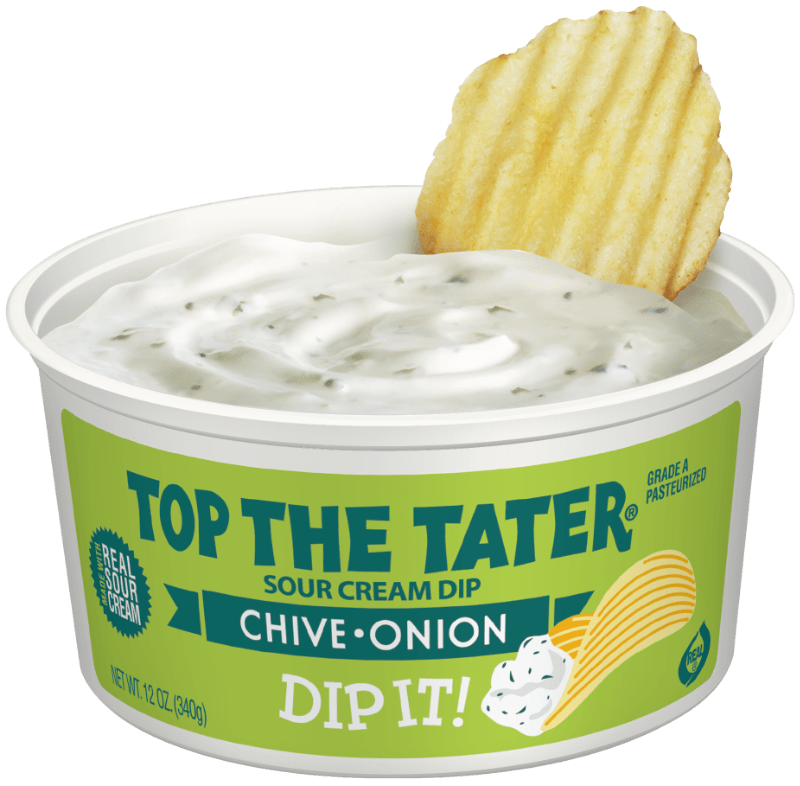 Chive Onion Dippable
Same recipe as "The Original" Chive Onion, now available in a package designed for dipping. Less Top The Tater on your knuckles, more Top The Tater on your taste buds. Genius.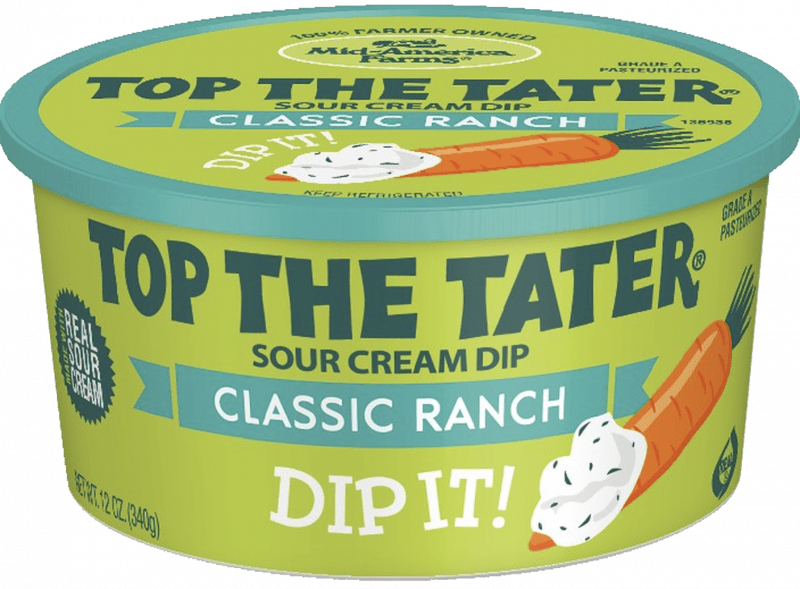 Classic Ranch
Silky, creamy, and extra ranchy. Dip in with your favorite chips, veggies or day-old pizza crust (no judgement from us). Top The Tater Ranch dip… It's a CLASSIC.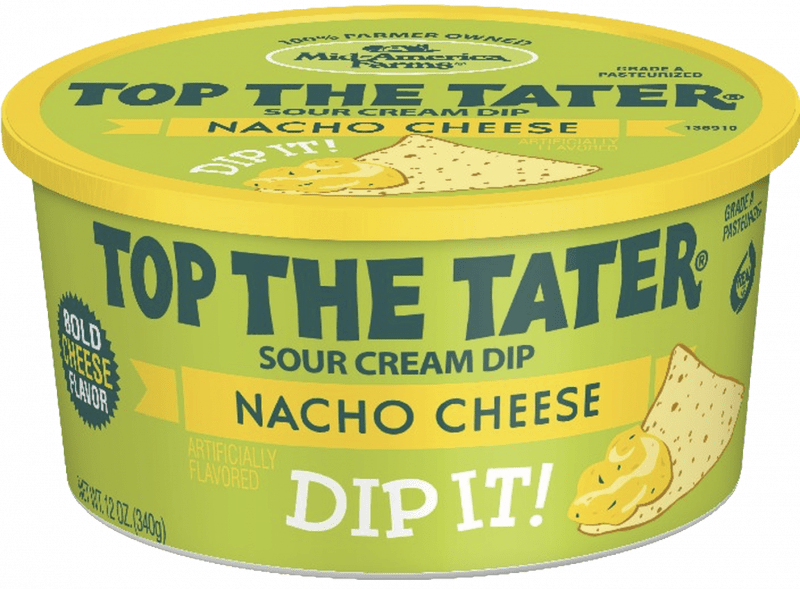 Nacho Cheese
We decided to combine our two favorite foods of all time, Top The Tater and cheddar cheese… into one mouthwatering dip. Imagine ballpark nacho dip, but fresher, creamier, cheesier… sounds amazing, because it is. Mmmm CHEESE…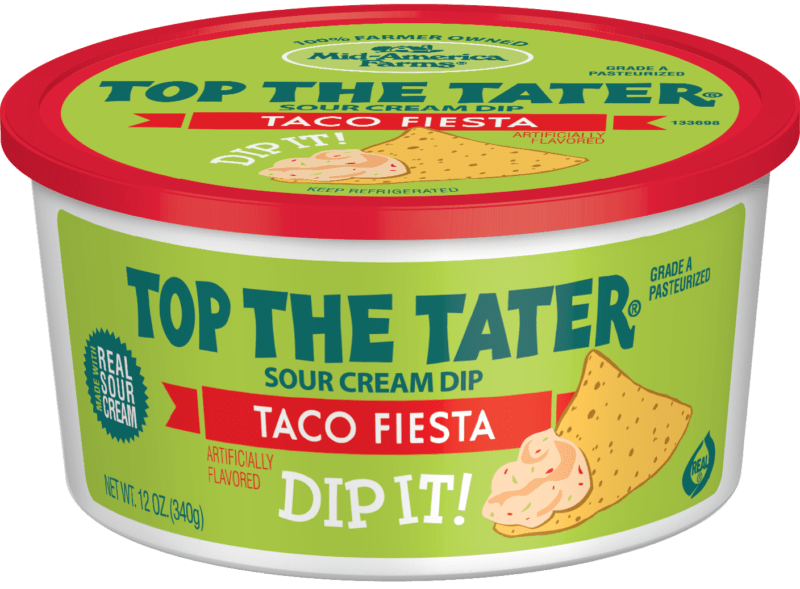 Taco Fiesta
Taco Fiesta is pretty much a party in your mouth. With a mild blend of sweet peppers, onions and spices, it's the perfect partner for Taco Tuesday or a late-night quesadilla. Tortilla chips were probably invented in the hope that Taco Fiesta Top The Tater would someday exist.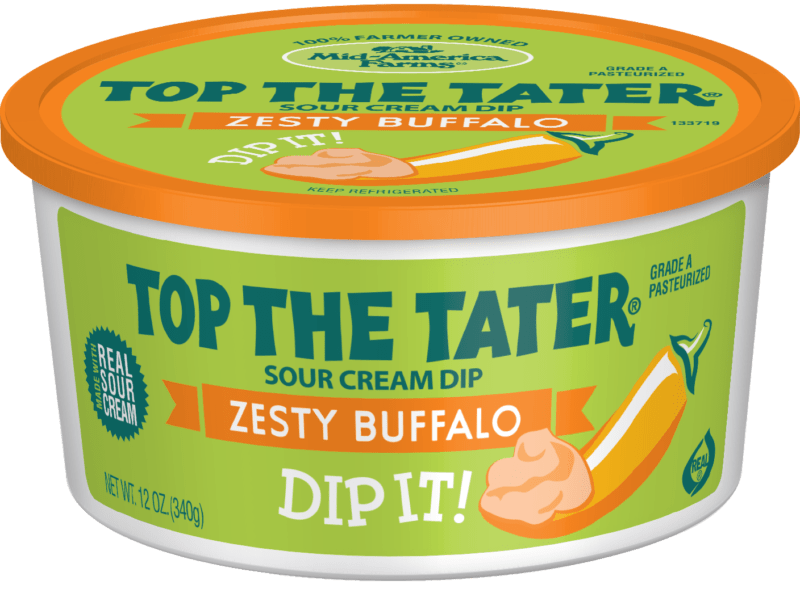 Zesty Buffalo
Zesty Buffalo combines the rich, creamy taste of Top The Tater with a face slap of mouth-watering heat (assuming you're from the Midwest and can't handle spicy food). Think wings, potato skins or a hearty chicken dip. Maybe celery if you're into that kind of thing.